All American
Publication
2015—01
New York, NY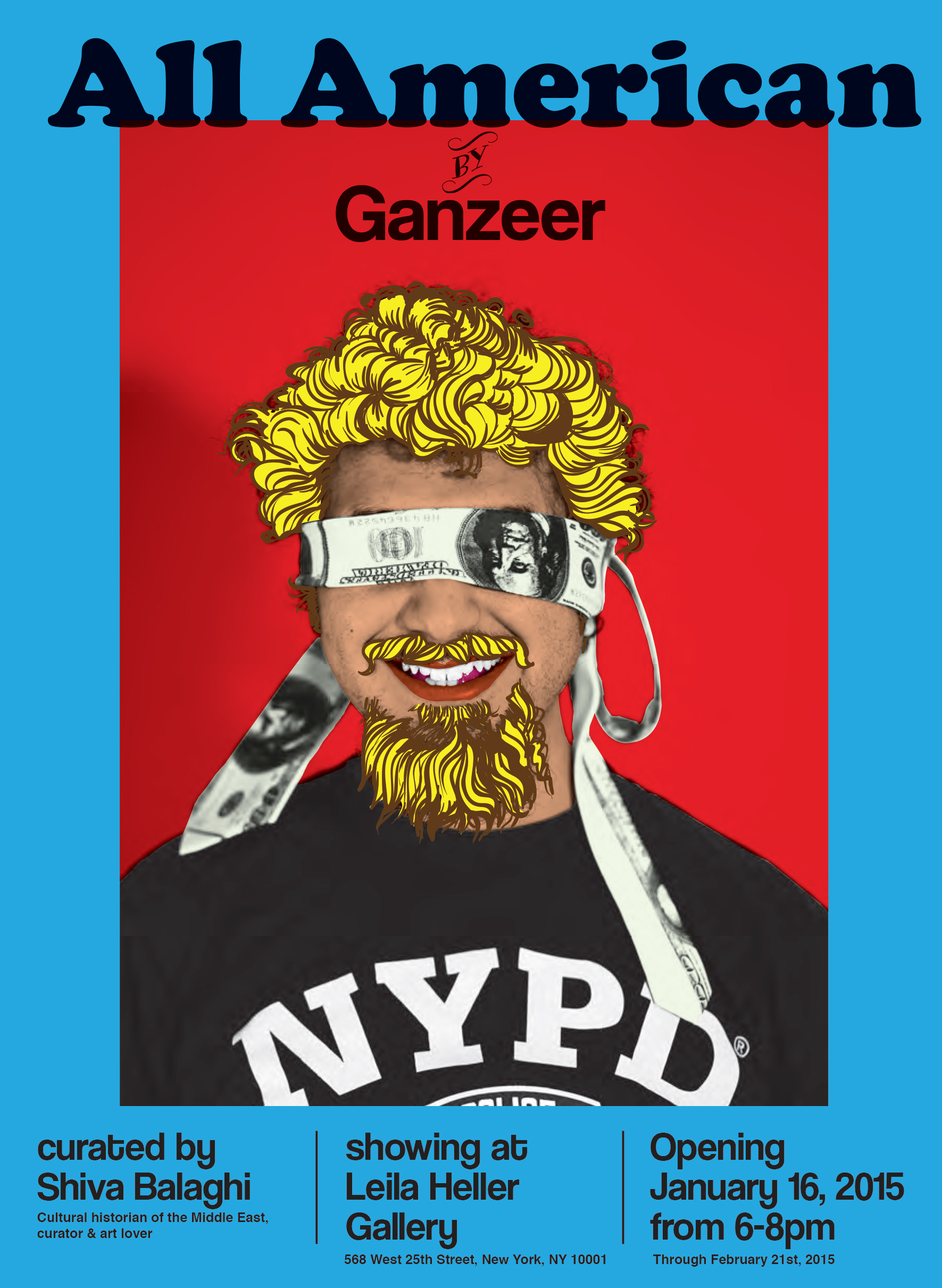 For the
All American
exhibition at Leila Heller Gallery in 2015, instead of a traditional catalog, we went for something a bit more akin to a zine, as we felt it would be closer to the mood and feel of the show.
What follows is an excerpt from curator Shiva Balaghi's opening statement:
Ganzeer will tell you he's not a street artist, though he created some of the most iconic street art of Egypt's recent revolution. He'll tell you he's not an author, though he writes prolifically about art and politics. He'll tell you he's not a comicbook artist, though he's famously rendered ordinary Egyptians into superheroes. He'll tell you he's not a speaker, though he regularly speaks to packed rooms in Bahrain, Berlin, and Brooklyn. He'll tell you he's not a videographer, though his recent
video "Volcano" inspired by a U2 song has received rave reviews. It
seems to me that Ganzeer is most comfortable being defined by what
he's been for the past decade—an artist.
To download the catalog/zine in full:
All American PDF
Exhibitions:
All American—New York, 2015