Ruins of the Future
Publication
2009—
Cairo, EG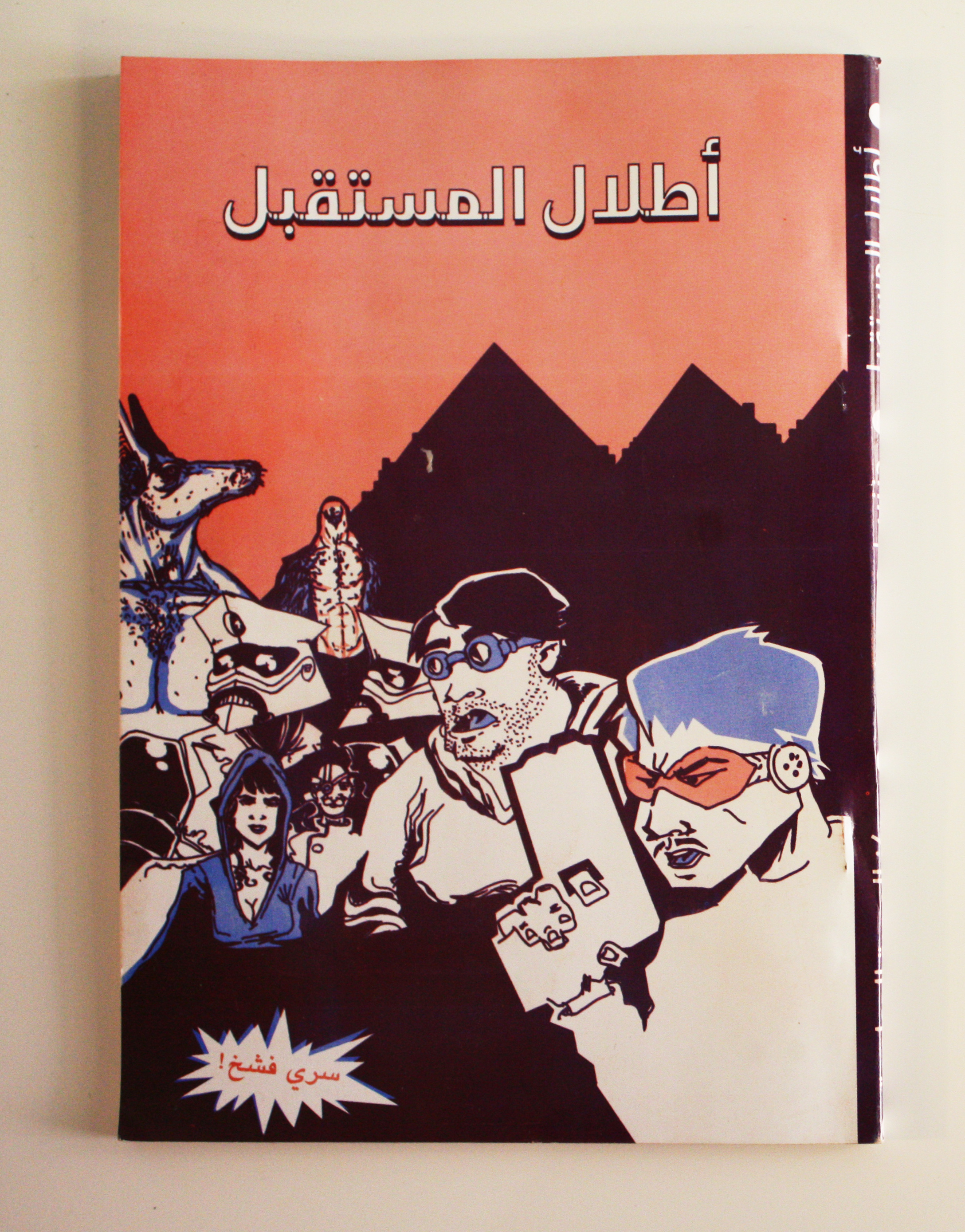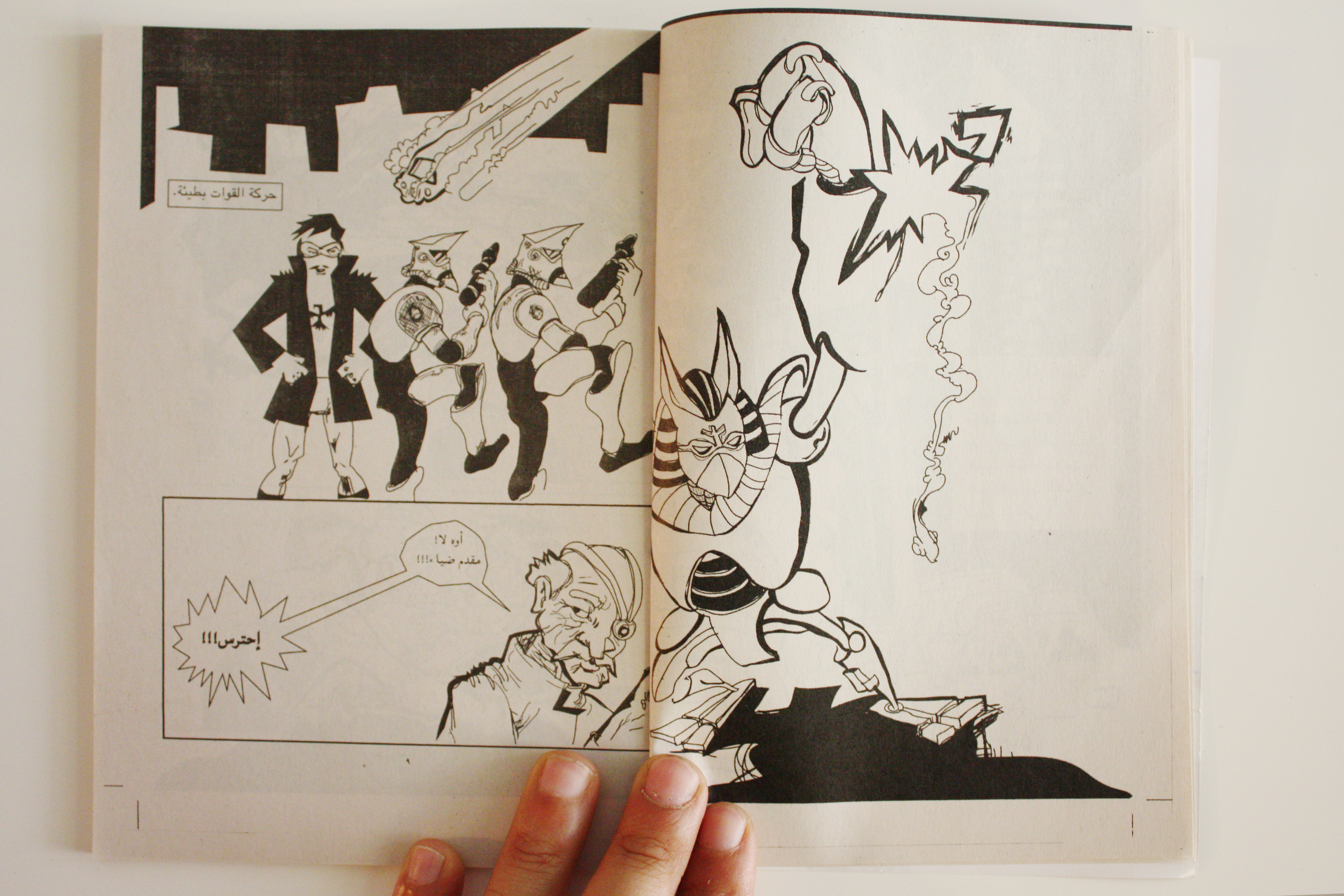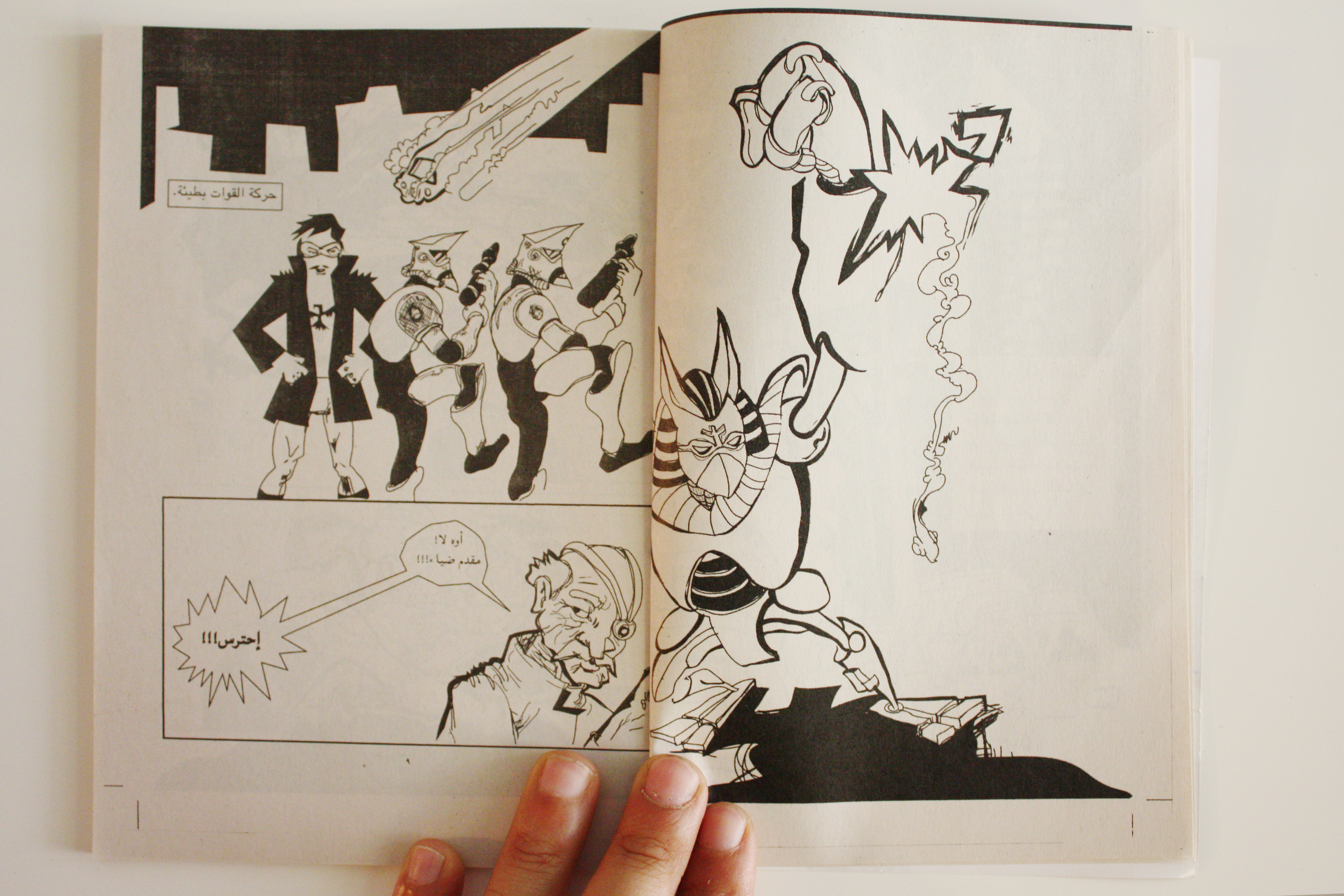 Ruins of the Future
was an Arabic-language graphic novella created in collaboration with George Azmy, whereby each artist wrote and drew a 40-page segment of the story, resulting in an 80-page book.
The impetus for the book was a video art project by Maha Maamoud titled
Domestic Tourism II
, which compiled scenes from Egyptian films shot around the Great Pyramids of Giza. For
Ruins of the Future
, instead of depictions of the Pyramids in the past or present, we sought to depict them in the future. For that, we weaved a tale directly inspired by anecdotes from Egyptian pulps. The design and scrappy printing and binding are also direct references to the pulps, commonly referred to as Egyptian Pocket Tales.
It was published by
CIC
in Cairo as part of their Temporary Publishing House project in 2019.