Who Will Speak For America?
Publication
2018—06 (26)
Philadelphia, PA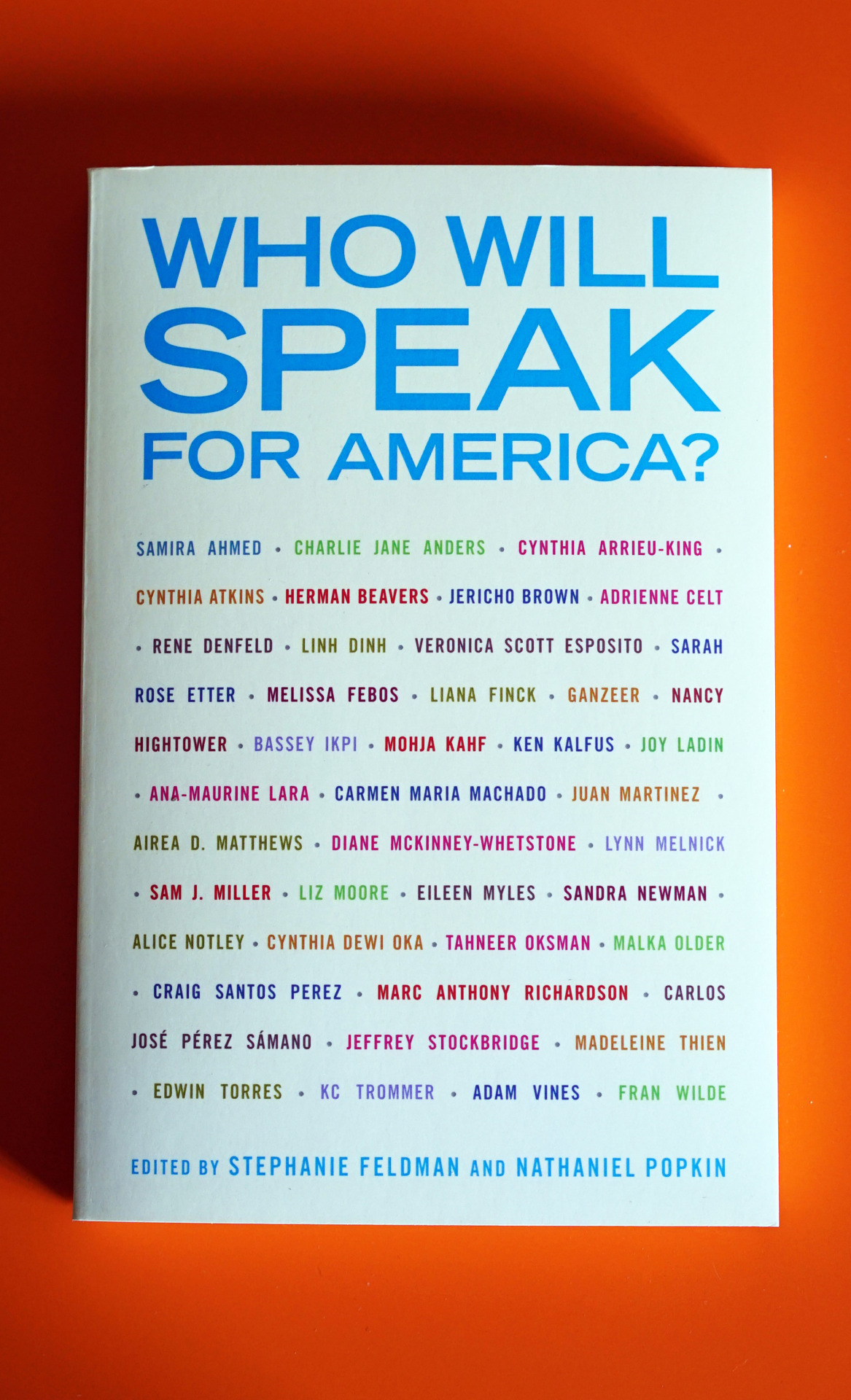 Just got my copy of
Who Will Speak For America?
edited by Stephanie Feldman and Nathaniel Popkin, published by Temple University Press.
There are 42 contributors in this tome, with contributions ranging from poetry to fiction to essays. Molly Crabapple says it's "Panoramic in scope and exquisite in execution."
I happen to have a rather peculiar piece of short fiction in there titled CHARLIE AND THE ALIENS. And as the title suggests, there are aliens aplenty. I've even got a merry little jingle in there, and a possibly even more peculiar illustration that I'm proud to have snuck into a serious academic book.
Official release date is July 2, with all royalties from sales benefiting the Southern Poverty Law Center.
Paperback, 238 pages
6 x 0.8 x 9 inches, 12.3 ounces
Published by Temple University Press
Language in English
ISBN 978-1439916247